Legal Help Without Paying Thousands Up Front
With Unbundled Legal Help™, you may be able to hire a fathers rights attorney to help you with your case for as low as $500-1500.
Unbundled Legal Help is more affordable because you can divide your case into parts and only pay your attorney for specific agreed upon tasks. This reduces the number of billable hours and substantially lowers the cost.
Instantly Connect With An Attorney - talk to a lawyer in minutes
Save Up To 80% On Legal Fees - only pay for the help you need
Pay As You Go - don't get locked into an expensive upfront retainer
Complete the request form now to be connected with an Unbundled Attorney™ that serves your local area.
Confidential. No Obligation.
Free Consultation
---
*Service cost varies by region and practice area.
To Connect With an Unbundled fathers rights Attorney in your local area: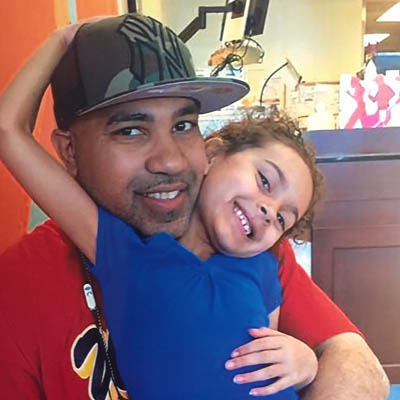 I will always be grateful to my provider attorney. Thanks to his dedication, determination and professionalism, I now have legal rights over my daughter's well-being.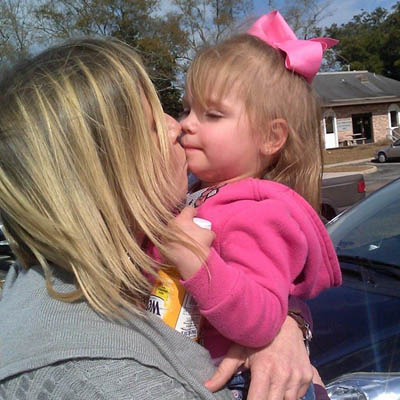 I have received more support from my provider attorney than I have from our system here in about 3 years. I appreciate all that has been done for me. Thank you all.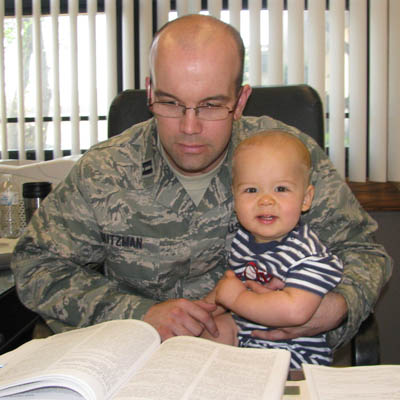 What a unique and creative way to work with an attorney. I was expecting to spend a few thousand dollars, but instead I got the paperwork I needed done for a few hundred and handled the rest myself.
Fathers Rights - Helping Dads Defend Custody and Visitation Rights
Many people assume that courts give mothers more rights to children, particularly custody rights, than fathers. This presumption is incorrect.
No state grants the presumption of rights for custody to mothers. Every court evaluates a case based on what is in the best interest of the children.
Many Fathers Are Awarded Custody of their Children
It may often be the case that granting a mother primary custody is not in the best interest of the children. There are instances where fathers actually have a custody advantage over a child's mother. For example in cases where the mother has a history of drug abuse. In some families children may have extremely strong emotional attachments with their father and the mother can be a detriment to a healthy relationship between the father and child. In most cases, the law dictates that the parents come to court on an equal footing insofar as custody decisions are concerned.
Understanding Parental Rights
In addition to custody, parental rights involve a parent's right to make decisions on behalf of the children. Decision-making rights reside with both parents, unless one of the parents has acted in a way that could harm the child. In those cases the court may rule that one parent is no longer in the child's best interest. Examples of decisions that involve parental rights include choices about where the children attend school health care the children may or may not receive, and the religion the children will be taught. Another example is, the quality time parents can spend with their children, regardless of which parent is granted custody.
Defend Your Right to Be a Father to Your Child
All children deserve the care and love of a mother and a father in their lives. If you are a father who seeks primary custody of your own children, you should not be deterred by gender stereotypes, or by a presumption that their mother has more rights than you do.
Moreover, regardless of the court's ultimate decision on custody arrangements, you should vigorously assert your rights to share in the decision-making for the health, care, and well-being of your children. Insist on your need to spend meaningful time with your children. Your unbundled attorney will help you make the best argument to the court for why you, as the father, play a critical role in providing a safe, stable, and healthy environment for the children.
I want to thank you for your help and your professionalism in this matter. You truly made it very easy and stress-free. I will recommend you to anyone that may seek legal services.
Thank you for helping me get this started. You have no idea what this means to me. Without you we wouldn't have known what to do, so thank you so very much!
I had a good experience with this office. They're very professional, want to help, and have a reasonable price.
Why Use Unbundled Legal Help™ Services?
Recent studies indicate at least 2⁄3 of people that file in court do not have a lawyer representing them. We all know the importance of hiring an attorney, but the fact is most people "go it alone" because they simply cannot afford one.
With Unbundled Legal Help™ services, we have attorneys that offer unbundled legal services which can significantly reduce the cost of working with an attorney.
When you hire an attorney on an "unbundled" basis, you are billed for fewer hours, which costs you less money.
Instead of hiring an attorney to handle your entire case start to finish, you can hire the attorney to handle specific parts, which "unbundles" these tasks from the parts you can do yourself.
Unbundled legal services is not a good fit for every case. Hiring an attorney for full representation may be what you need, but before you commit to spending thousands of dollars up front, find out if unbundled can work for you.
To Connect With an Unbundled fathers rights Attorney in your local area: